Smooth connections for your business in Nurmes Green Industry Area
Nurmes Green Industry Area (Nurmes GIA) is a novel business district that offers spacious plots, modern infrastructure, and good logistic services. Nurmes GIA is an excellent platform e.g. for manufacturing and logistics of bio-based chemical products. The areal zoning and environmental impact assessment have been designed to benefit the start-up of forest-based industries and circular economy but other type of business functions are equally welcome.
Functioning connections for your company
Nurmes GIA has good railroad connections and raw wood terminal with a storage capacity of 300 000 m3 of wood / year. Services are available for storage and transportation of raw materials and finished products. Port operator RP Timber Oy provides inland terminal services.
The best wood of Finland from the nearby region
Wood raw material is widely available in nearby Pielinen Karelia and Kainuu regions. According to the recent forest statistics, the available supply of pulpwood is 20-30% greater than the current demand and the use of energy wood could be tripled. In Kainuu region, the average growth of wood is twice as high as the annual consumption.
The softwood and birch pulpwood of Pielinen region have high and fairly uniform density and low amount of rot defects and discoloration. These factors enable high pulp yield and a quality suitable for a variety of fiber-based and bio-products.
The plots of the Green industry area
The plots will be parceled to match the needs of the enterprise
Technical assistance for the construction of basic infrastructure and other facilities is available
Municipal engineering utilities like electricity, water supply and sewer connection, as well as fiber optic connection are easily available
Option for district heating is available
Location
Street address: Voimatie/Känkkääläntie, Nurmes, Finland
Near Highway 6 and Highway 75
Good road and railroad connections
Distances to the larger cities: Joensuu 127 km, Kuopio 126 km and Kajaani 108 km.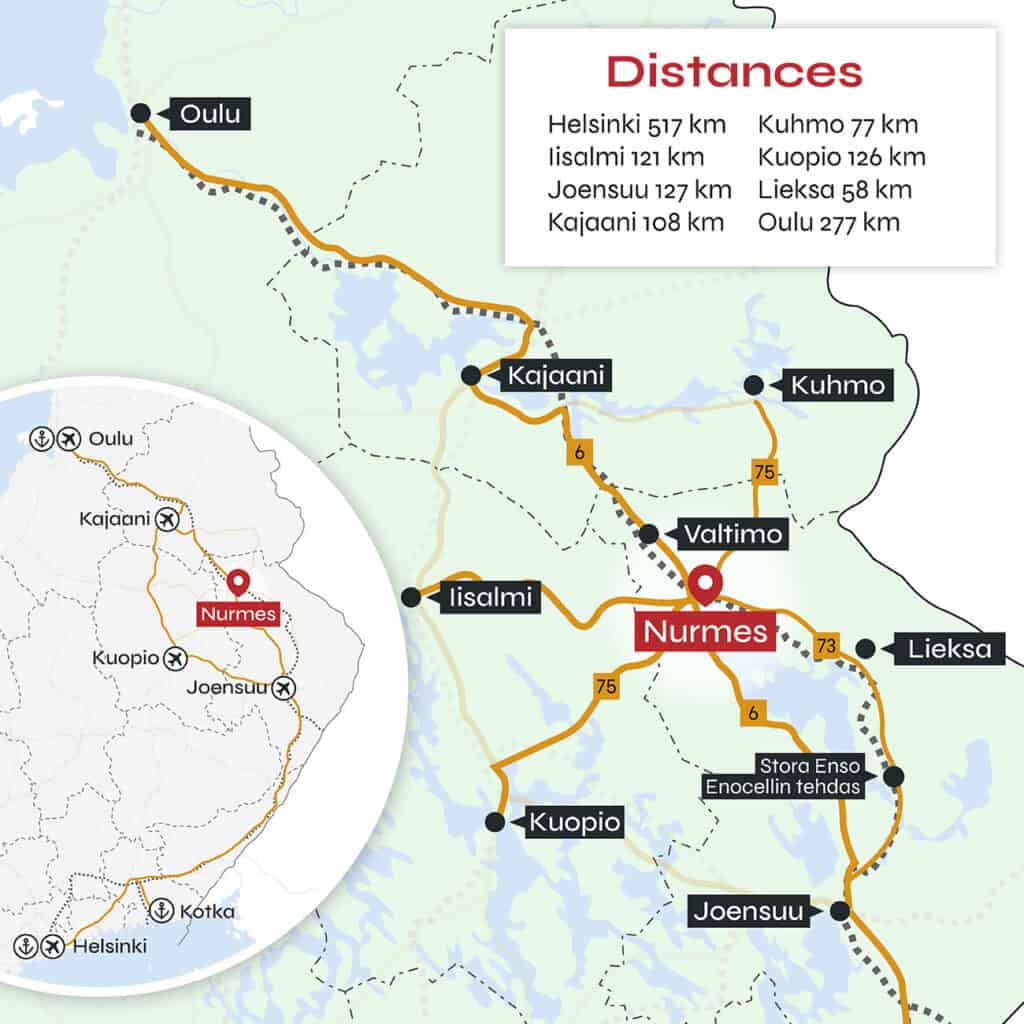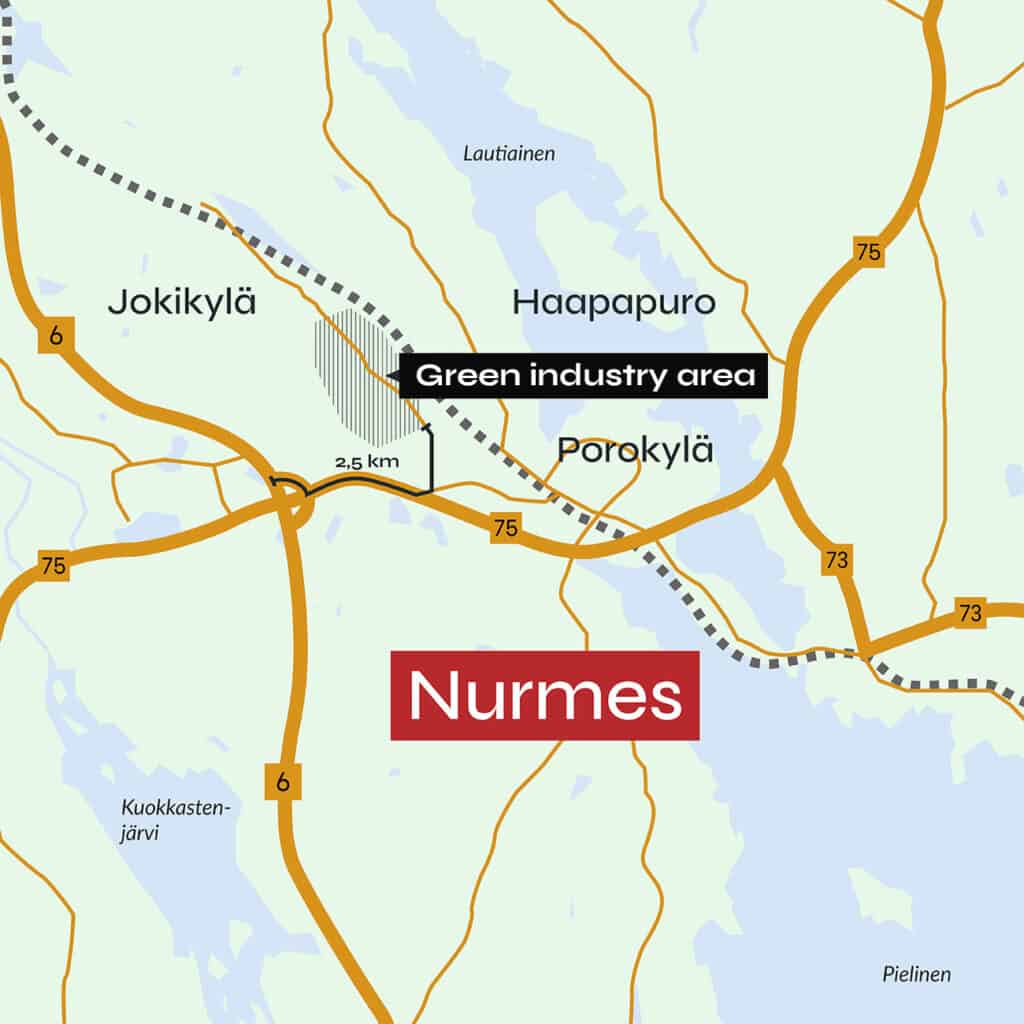 Benefit from the synergy in good company
The pioneering companies of the area are operating with full speed. The growth network of Nurmes GIA consists of the following companies: Koneurakointi S. Kuittinen Ltd – services for wood harvesting and transportation, Huolto-osapiste Ltd – the maintenance of heavy machinery, KME Ltd – wood energy, RP Timber Ltd – product logistics and port services, Kuljetusliike Pellikka Ltd – transportation and recycling services, and Karjalan Konepojat Ltd – heavy machinery, logistics and storage services.
A few innovative bio-industry companies are currently planning their relocation in Nurmes GIA. Come and join this dynamic business network!

Contact us!